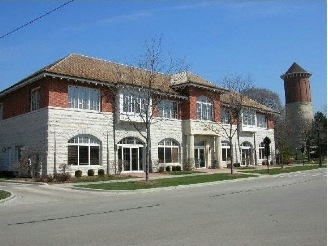 Our office is located in Suite 250 at 1000 Hillgrove Avenue, Western Springs, IL 60558. Western Springs is approximately 14 miles west of downtown Chicago and is conviently accessed by Metra rail service or multiple expressways. The building is located in the heart of Western Springs and has free parking.

Phone: (708) 784-9617

Fax: (708) 784-9618

Email: jgrier@thegrierlawfirm.com

Here are some highlights from a Crain's Chicago Business Article apprearing on September 20, 2010: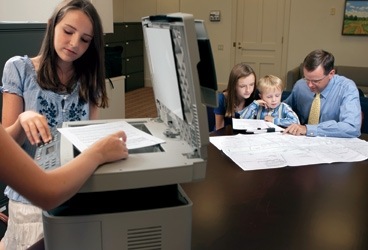 "John Grier's morning commute consists of a 1 1/2-block walk to his law office, located in a quaint limestone bank building in suburban Western Springs. When he walks to the post office, passing motorists honk and wave. His four children visit regularly, with his eldest, Katie, 14, helping make copies while the youngest, Jack, 4, raids the candy jar.

"It really is the Mayberry experience," says Mr. Grier, 43.

"... he decided to start Grier Law Firm, specializing in real estate law."

"I've grown accustomed to the simple approach," Mr. Grier says. "I'm able to make a living and enjoy my family more. I can pick my kids up from school and coach their soccer teams."

"I'm thrilled with my new lifestyle," he says. "My strategy is to stay simple."

© 2010 by Crain Communications.


Disclaimer. Any information sent to The Firm by Internet e-mail or through the Web site is not secure and is done so on a non-confidential basis. Transmission of information from this Web site does not create an attorney-client relationship between you and The Firm, nor is it intended to do so. The transmission of the Web site, in part or in whole, and/or any communication with us via Internet e-mail through this site does not constitute or create an attorney-client relationship between the Firm and any recipients. This site is not intended and should not be considered as a solicitation to provide legal services. However, this site or some of its content may be considered advertising under the applicable rules of the Supreme Courts of the State of Illinois, the State of New York and certain other states. Prior results do not guarantee a similar outcome.